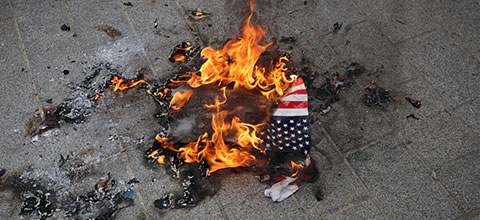 Treason, famously, is the only crime defined in the Constitution. Its conditions are specific: It requires warring against the United States, or — also famously — providing "Aid and Comfort" to its enemies. Only ten convictions exist across our history; half of those involve World War II.
Neither Tokyo Rose nor Axis Sally took up arms against their nation, but their roles as the voices of our enemies — propaganda broadcasters — were sufficient to merit trial and conviction. Their words were deemed as damaging as bullets.
Treason is a crime against a state, and the nation it represents. To commit treason is to undermine the state, to attack the nation, for the benefit of its adversaries.
We call such people traitors.
And right now, traitors are running our country.