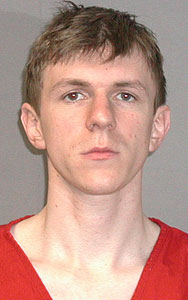 Breaking voter-fraud news!
A mystery man trying to vote in the New Hampshire primary using a dead man's name got caught by an eagle-eyed voting supervisor in Manchester, then disappeared before police could corral him.

"We take a lot of pride in this primary," Gloria Pilotte, the Ward 9 supervisor who stopped the voter fraud, told the Herald.

"I'm very confident about the way we do this in New Hampshire."
Whew. That was close. Who knows what wingnuts would have done with a certified case of voter fraud!
Unless it was wingnuts who did it: