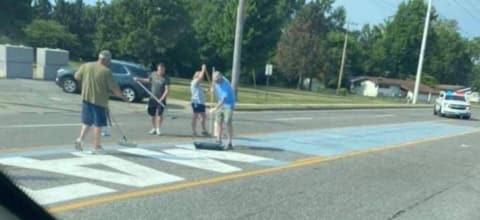 We thought we were going to talk about Tulsa.
There's a lot to say about Tulsa. How it was supposed to be the Tyrant's triumphant return to public life. How he would once again ramble on before an adoring crowd. How it was originally deliberately scheduled to step on Juneteenth, in the city where a racist massacre happened a century ago. How his campaign hyped the registration numbers, which were wildly inflated by kids monkeywrenching the online signup. How, in the end, the 19,000-seat arena was only a third full.
There's a lot to say, but we didn't know where to start.
And then we saw this photo.