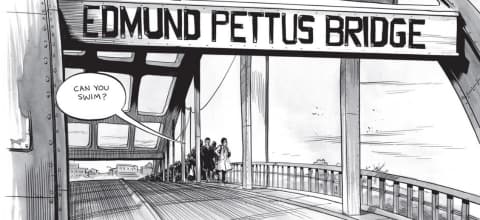 The hypocrisy of America's Founding Fathers — let's go with the traditional gendered version here — is self-evident. All men weren't created equal. The rights they were born with were totally alienable, especially at birth. Life, liberty, and the pursuit of happiness — "property" in the original Lockean — were only conditionally available.
Yet those are the words they wrote, and signed their names below, large enough for the King to see it, in one case.
Those are the ideals of our nation, however much our nation has failed them in the centuries since. And some of us are damnfool enough to take them seriously.