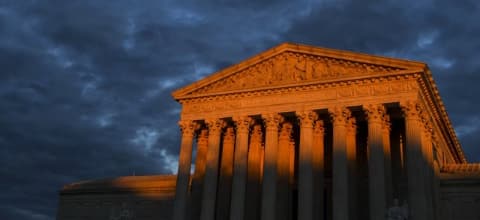 And so we end as we began, with a stolen Supreme Court seat.
Had American governance worked as Americans expect it to — or used to — the ideological balance of the Supreme Court would have remained unchanged at this point, two replacements and a third to be named next year, pending this election's victors. Perhaps a Republican president would be forwarding a nomination to a Democratic Senate, or the other way around.
Of course, the other way around at this point would have meant three unfilled seats by now, had GOP senators carried out their threats against President Clinton, and we'd be enduring earnest discussion whether six seats was, y'know, enough.
Instead, the Endgame is upon us.