The Silent Resistance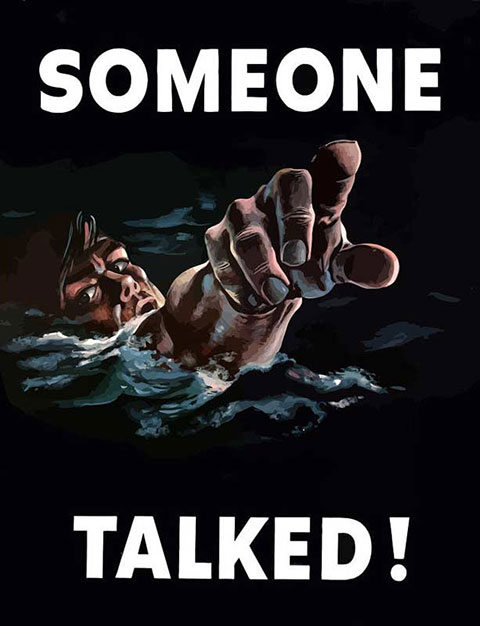 Much attention has been paid to the defiant op-ed in the New York Times, as is inevitable, as are the suspicions surrounding it.
On the surface, it reads as an heroic account by an anonymous insider to protect America from Donald Trump, maybe even to protect him from himself. Actions are taken to "insulate" the business of government from his whims. Without those actions, the worst we have feared would have come to pass.
The immediate, obvious suspicion is who wrote it. Because it was published in the Times, and because we trust the Times' professional standards, if not their editorial judgment, we accept the claim of "senior official" as offered — we trust that they're not inflating an intern, or just writing it themselves. We don't know how senior, we don't know how high up the food chain the writer grazes, but we presume it's high enough to matter.
We suspect it's not a Cabinet secretary. We all but know it's not the Vice President, despite or because of the distinctive use of one of his favorite words — "lodestar" — and because if we know anything about Mike Pence, it's that he's toady to the core, just waiting for his shot.
And really, it doesn't matter who wrote it. We won't learn anything from who wrote it, just as learning who Deep Throat was didn't add anything to the story of Watergate. It was an interesting detail, a human-interest angle, but it didn't change the substance.
(Okay, fine, if we must play Clue, it was Jon Huntsman in Moscow with a stick up his ass.)
What's interesting to consider is why the op-ed was written, and there's been plenty of that, too. Maybe it was a message of hope from the inside, as intended, the Silent Resistance doing its part. Maybe it was intended to look good, preparing for the welcome moment when This Too Passes, and we can get back to America without blaming the folks who allowed this to happen to begin with.
Honestly, we suspect that's the right call, although we don't know why the writer would brother worrying about it. It's not like we're ever going to enjoy heads on pikes, or at least Truth & Reconciliation. The bastards always get away with it, the bastards always have, and hey, did you see Dubya at the McCain funeral? Wasn't he adorable? Sure, America is still deeply burdened by the shit he and his cohorts piled on it, but we're all in this together!
There's also the suspicion that maybe ignoring the wishes of a duly elected President isn't such a good idea, that breaking norms is really just setting precedents for the next round, that maybe this isn't the coup we've been fearing, but we're getting one anyway. That would be the Destroying America in Order to Save It hypothesis, and while we appreciate the concern, shit's pretty fucked right now anyway, and we'll deal with the consequences if the Republic survives that long.
And, finally, there's the Anonymous Coward angle, which you really can't argue with: If it's this bad on the inside, this bad for the nation, why not just step up and do something about it? Come clean! Invoke the 25th! Testify at a Congressional hear—
Oh, wait. They're all cowards too, aren't they, and they don't bother being anonymous about it. They're proud to put their names on bold statements of opposition, as long as they also don't have to step up and do something about it. We celebrate those cowards. We just buried one. Dubya weeped.
After you circle the subject, after you get through all the noise, you're left with one conclusion, and it's nothing new, nothing that hasn't been obvious since credible news of Russian meddling first leaked and they all determinedly looked the other way, as they continue to do. There's nothing new you can think, and it's the same thing you've known all along:
They're all just fucking useless, and the only real hope for America is to get rid of them as soon as we can.
Add a Comment
Please
log in
to post a comment