Things Fall Apart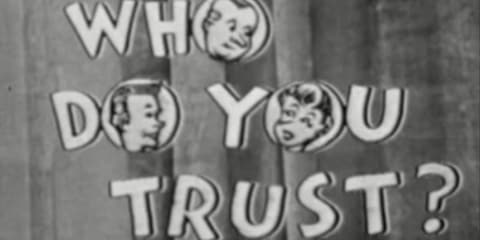 Time was when we thought it would be enough to keep a list.
Keep track of every policy he enacted, every policy he reversed, and come 12:01 pm January 20, 2021, switch them all back.
We actually thought that. We knew it wouldn't undo all the damage he's done, but at least it would help contain it.
It's not gonna work that way.
We haven't been keeping such a list, but we've been seeing the futility of it. Lives ruined by keeping children in cages. Institutional knowledge decimated by resignations and relocation. Trading patterns undermined by capricious tariffs. Things you can't reverse by decree. Things you can't just reset to January 19, 2017.
We are witnessing the catastrophic failure of our government. There's no going back.
What brought that line of thought to a head this week was the Turkish invasion of Syria, and the betrayal of the Kurds.
The Kurds fought with us in Iraq. They were there for us. Until last Sunday night, when Trump tweeted his permission for the invasion of their homeland, we were there for them.
Not completely there. We've been kind of dicks about it. Promises made, not entirely kept. That immigration thing, y'know.
But last Sunday night we completely abandoned them to their fate. Everybody knew what would happen. It's been playing out all week. Those ISIS fighters everyone said would escape? Yeah, they escaped.
You remember ISIS, right? Formed in 1999, but we didn't start hearing about them until after the Iraq War, when members of the defeated Republican Guard joined them. You remember the Iraq War? A competent government lied to us and launched that one. A list wouldn't have helped there, either.
Boy, wasn't that a mess to clean up!
But this government, this mess, is of a different kind, one that won't be solved by massive bailouts, and refusal to investigate and prosecute war criminals. This mess is more like climate change, altering how the world actually works, affecting the patterns of relationships. Our betrayal as a nation, the sheer capriciousness of it, means we are not to be trusted. Period. When America comes asking for favors, check your pockets when they leave the room.
It's not just the Kurds. Europe — another ally — caught wind of the situation early. The joke that Angela Merkel is the leader of the free world has been making the rounds for some time now.
This won't change come next Inauguration, presuming the Electoral College doesn't thwart the will of the people yet again. President Warren may assure everyone that everything's cool again, we lost our heads for awhile but we've come to our senses, but everyone will know they could easily be dealing with President Haley after that, and President Camacho four years later. There's just no telling. You can't even trust their treaties.
It happens that fast. It unravels that quickly. Thirty-two months in, and the devastation is so complete there's no recovery in sight.
Oh, and the world keeps melting. That, too.
Add a Comment
Please
log in
to post a comment