BRIDE! O' PUTIN! Eagerly Enables Post-Soviet Dystopian Horror to SKULL! FUCK! AMERICA!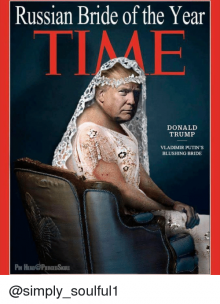 It is one thing to rip out nations' eyes to blind them – and, hey, there is nothing wrong with that is you're that sick and twisted and have the wherewithal to entertain yourself that way – but SKULL! FUCKING! AMERICA! is treasonous, evil enterprise and should be rewarded with decades of righteous psychological and physical torture and hideous, disfiguring punishments that can shatter the psyche of even stone-cold imbeciles like BRIDE! O' PUTIN! himself, Cosplay President Donald Trump!
Only BRIDE! O' PUTIN!, dedicated to the advancement of a criminally insane dystopian monstrosity like Russia could propose the destruction of the Open Skies Treaty which enables 16 US overflights to Russian territory per year to monitor military adventurism of the evil shithouse horror such as its rape of Crimea.
According to the Daily Beast, Rep. Eliot Engel (D-NY), chairman of the House Committee on Foreign Affairs, sent a letter to National Security Adviser Robert O'Brien on Monday, expressing his alarm over Trump's reported plans to leave the treaty. "I am deeply concerned by reports that the Trump Administration is considering withdrawing from the Open Skies Treaty and strongly urge you against such a reckless action… American withdrawal would only benefit Russia and be harmful to our allies' and partners' national security interests," Engel wrote. "… The United States should prepare for the challenge that Russia presents—not abandon mechanisms that provide the United States with an important tool in maintaining surveillance on Russia."
What Engel meant to say that nothing is beyond the criminally insane traitorous cur and BIG! FAT! cosplay president Donald Trump  – and that ought to make you barf.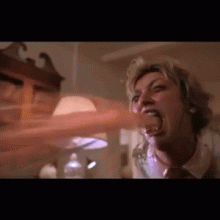 Add a Comment
Please
log in
to post a comment