TRUMP! Establishes Florida Domiciliary To Dodge Judgements Against Mar-a-Lago and Survive the MAGApocalypse!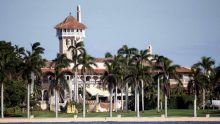 The fucking retards at the New York Times fell for the explanation that was held out under their noses and typically, exactly like the newspaper that allowed Judith Miller to go OOGA!BOOGA!WMD!WMD! on their front pages, they fucking fell for it with this ridiculous confection: "He came of age in Queens, built Trump Tower, starred in "The Apprentice," bankrupted his businesses six times, and drew cheering crowds and angry protesters to Fifth Avenue after his election. Through it all, President Trump — rich, bombastic and to many Americans the epitome of a New Yorker — was intertwined with the city he called his lifelong home."
Oh! Oh! Isn't that an eversoclever lead? No, Maggie, it's completely and utterly beside the fucking point and a deep source of shame that the newspaper can't have a lawyer hanging around to read stuff like this before it makes the readers barph: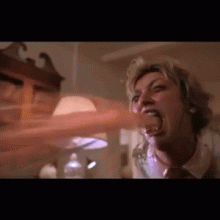 The salient fact is: TRUMP'S DAD'S LAWYERS KNOW THE MAGAPOCALYPSE IS AT HAND and are forcing Donniecakes to take cover under Title XV / Chapter 222 of Florida law for Homestead and Exemptions, widely known to scammers as the Sue Me to the Threshold laws. The kid is subject to so many suits and investigations now, it is all but certain he is going to be sued for every asset he has or ever imagined, including the shithouse at Mar-a-Lago.
Likely Donnie's estate's real lawyers got on the horn and rendered some no-option instructions on what the boy had to do to weather the unavoidable MAGApocalypse forming around Donnie and his assets. Here's the text for the Stanford alumnae delegation:
http://www.leg.state.fl.us/statutes/index.cfm?App_mode=Display_Statute&URL=0200-0299/0222/0222.html
222.01 Designation of homestead by owner before levy.—
(1) Whenever any natural person residing in this state desires to avail himself or herself of the benefit of the provisions of the constitution and laws exempting property as a homestead from forced sale under any process of law, he or she may make a statement, in writing, containing a description of the real property, mobile home, or modular home claimed to be exempt and declaring that the real property, mobile home, or modular home is the homestead of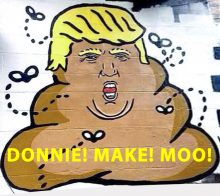 the party in whose behalf such claim is being made. Such statement shall be signed by the person making it and shall be recorded in the circuit court.
(2) When a certified copy of a judgment has been filed in the public records of a county pursuant to chapter 55, a person who is entitled to the benefit of the provisions of the State Constitution exempting real property as homestead and who has a contract to sell or a commitment from a lender for a mortgage on the homestead may file a notice of homestead in the public records of the county in which the homestead property is located in substantially the following form:
http://www.leg.state.fl.us/statutes/index.cfm?App_mode=Display_Statute&URL=0200-0299/0222/0222.html
Add a Comment
Please
log in
to post a comment