A Failure to Excommunicate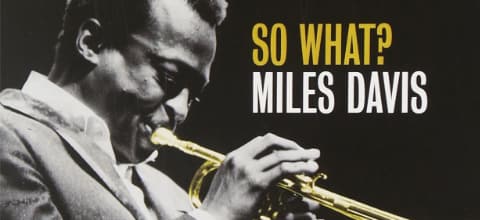 We're not really sure what to do at this point.
Evidence of another impeachable offense has been uncovered. And by "uncovered", we mean admitted to, live, on national television. That's about as close as it gets to shooting someone in the middle of Fifth Avenue.
Although we have to wonder whether that would make any difference either.
Details are still coming out — journalists are doing their jobs — but essentially Donald Trump leaned on Ukraine to dig up dirt on Joe Biden's son. You do this for me, I'll steer some government funding to you.
That's what Rudy Giuliani told America Thursday night. An initial denial, followed within seconds by yeah, we did it, of course we did it. So what?
And he's right: So what?
People who take this shit seriously are taking it very seriously, now, in the moment, as it unfolds. It's not just that someone was shot in the middle of Fifth Avenue, it's that here's the tape, here's the smoking gun, here are the fingerprints on the smoking gun, and christ, here's the goddamn confession.
So what?
Nancy Pelosi has made a political calculation that impeachment isn't worth the bother, that we can just wait it out another year — another fifteen months — and hope that Trump doesn't draw another inside straight in the Electoral College. Any action the House takes will die in the Senate anyway, so why bother?
So what?
The counterargument — y'know, fuck it. We all know the counterargument, that sometimes you need to stand up for what is right and just, consequences be damned, and you're just imagining consequences anyway, your fears stem from a faulty premise, misunderstood history, that your very inaction stifles the outrage you deem necessary to take action in the first place.
We all know this. So what? We can devote ourselves to stating the case as eloquently as possible, and you're still not doing shit.
Kind of ironic, that. Nancy Pelosi as Mitch McConnell. Demanding that Democrats take action ain't going nowhere, so why bother? So what?
And thing is, we did bother. The 2018 election brought Democrats back to power in the House, despite all the obstacles to voting, all the high-precision gerrymandering, enacted by Republicans to prevent that. We bothered. Hard. 2018 saw the highest midterm voter turnout in a century.
So yeah, we bothered. So what?
And that's why we're not really sure what to do at this point. The collapse of our governing institutions, legal and societal, is complete. They all still exist, power is still held and wielded, but the checks on that power, the very thing we have prided ourselves on as a democratic republic, have failed. Nobody is going to save us. Even the people we elect to save us cower in fear.
And, oh yeah, we've lost a third of North American birds since 1970. We've lost 88 percent of freshwater "megafauna" — the big critters — globally. 34 million Americans are already enduring global warming.
Shit's going down. Hard. So what?
Add a Comment
Please
log in
to post a comment