The Further Adventures of Brett Kavanaugh's Penis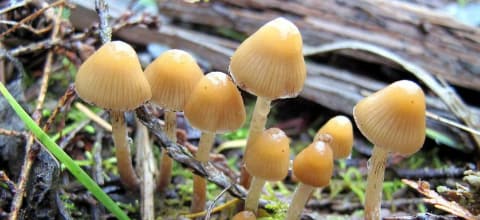 "A classmate, Max Stier, saw Mr. Kavanaugh with his pants down at a different drunken dorm party, where friends pushed his penis into the hand of a female student."
— Robin Pogrebin and Kate Kelly, New York Times
Brett Kavanaugh's penis would be the first to admit that it couldn't get anywhere without a little help from its friends.
Whether it was straining its britches while a friend helped trap a woman in a bedroom, or dangling loose while friends pushed it into a woman's hands, or even just laying low during a Supreme Court confirmation hearing while new friends diverted attention, Brett Kavanaugh's penis wouldn't be where it is today without others making sure it gets where it needs to go.
Take Ken Starr. Story goes how Ken took a liking to Brett Kavanaugh's penis, first inviting it to carry a load at the Solicitor General's office, then bringing it along with other dicks to have a look inside Bill Clinton's pants. "Takes one to know one," Ol' Ken would say, or maybe he didn't, maybe we just heard that somewhere. Folks get excited about Brett Kavanaugh's penis, and sometimes the stories get out of hand.
So to speak.
The stories about Beach Week, those were legendary. Or they would be, if anybody could remember them. Brett Kavanaugh's penis's spokesmouth will tell you he was a good boy who went to church on Sundays — Little Flower, which is what a nineteenth-century novelist would call it — but his calendar will tell you he planned to have a lot to atone for.
The Federalist Society, well, that's another story. There's not a wingnut cocksucker on the Supreme Court who didn't get there without schmoozing the dickwads who lubricate the journey. "We need to know you," they'll say. "We need to know that you've been at meetings, gripping and grinning."
Yeah, we know. Can't be helped. Our Creator loves His little asides. Did you hear the one about Creation itself being a cosmic fart? True story.
One more we've heard tell about. Seems there was a presidential election in the Year of Our Mischievous Lord 2000, and it seems all the votes weren't counted — something about Hanging Chads, further evidence that the Divine Comedy is all banana peels and pratfalls — and Brett Kavanaugh's penis was in the thick of that, too.
What happened was that they started recounting ballots, as is done, and Brett Kavanaugh's penis couldn't wait for results — seems a common problem among its kind — and, long story short, America got screwed.
Which brings us to today, and tomorrow, and probably the next twenty or thirty years. We're all living with Brett Kavanaugh's penis now, we've all had it thrust into our lives by his friends, we all know what's under those robes and what it's capable of.
And the thing is, he's not even original about it. Brett Kavanaugh's penis isn't the first time a white dick stole its act from a black guy.
Add a Comment
Please
log in
to post a comment