The Trump Show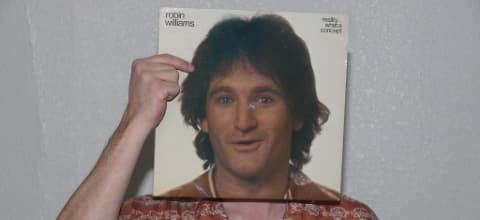 "Everyone is entitled to his own opinion," said Daniel Patrick Moynihan, "but not his own facts."
No, wait. It was James Schlesinger. In 1973.
We looked it up.
That's a thing we do, looking it up. You think you know something, but not really, you just heard it somewhere, and maybe you heard it wrong. And maybe sources today aren't dependably authoritative the way they used to be, but you can use your judgment whether to accept the Wikiquote discussion as sufficient, or follow the links to see whether Schlesinger really was quoted saying that in a Senate Intelligence Committee document.
Ain't that hard, really. Not if facts matter to you. Not if reality matters to you.
What we've been learning lately is how tenuous reality is. Not that we haven't known this, not that we haven't seen examples of it forever, but when fantasists gather in sufficient numbers, they can really fuck shit up. They may be living in their own world, but their collective delusion affects the real one we share with them. They can take a whole planet down that way.
One of the great philosophical questions regards the relationship of language to reality. Goes all the way back to Plato. Turns out, there is none. Language is just stories we tell ourselves. Where it does happen to capture reality, well, good for us, we clever monkeys, but there's nothing inherent about it, nothing about language itself that distinguishes fact from bullshit. You can look it up, but it's a lot easier to just make it up.
Not long ago, we had a rule about that, not written, but understood. We called it "spin". You could bullshit all you wanted, but your bullshit needed to be grounded, a fact beneath the feces. You could argue its meaning, its significance, its relevance, but you couldn't argue its existence. That's what Moynihan, or Schlesinger, or maybe Bernard Baruch in 1950, was getting at. You can't deny reality.
Except you can. It's easy. It's fun! You can live a lie all your life if you want to, and you have the means. You can invite others to live that lie with you. Maybe it all ends in Kool-Aid — no, wait, Flavor Aid — or maybe the planet melts in your lifetime, but in the long run we're all dead anyway.
Robin Williams released his album "Reality… What A Concept" in 1979. It was during a formative moment for us, being 20 and all. It was also really fucking funny. The very title is one of the greatest lines ever landed, that you can be such a space cadet that reality is just one option among many.
And the next year, Ronald Reagan made the joke real. Lied through his teeth, on national television no less. Didn't matter. Ronnie's happy lies made a better story than Jimmy's dour truths. Wouldn't you rather live in a world where the people in charge tell you everything's fine? Doesn't matter that it's not, doesn't matter that they're diligently making it worse, it's still a better story, and really, what's the difference?
We've been living with that reality for forty years, not that our leaders are shameless liars, but that they have vast numbers of followers who swallow the lies whole. What's different now is that their followers are onto the game as well, that everybody can play, everybody can wield a Sharpie, everybody can just make shit up and laugh off your diligent attempts to set the record straight. It's all just words, man.
In The Truman Show, Jim Carrey is born into a lie, a fantasy world completely constructed for his life — literally, a TV set, broadcasting 24/7. In the movie, he breaks out to discover the real world beyond, the reality of things as they are.
But the movie is a comic fantasy with a happy ending. Instead we're living in The Trump Show, where it's not just Dear Leader whose whims must be cynically accommodated, but millions of people who share those fantasies, who have shut out reality entirely, for whom every fact is fake, every truth is a lie. Trump himself will pass, but they will remain, waiting for the next leader who understands that reality is nothing more than a story we tell ourselves, and all you need to do is tell them a story they want to hear.
They're not going away. And they're going to get us all killed.
Add a Comment
Please
log in
to post a comment