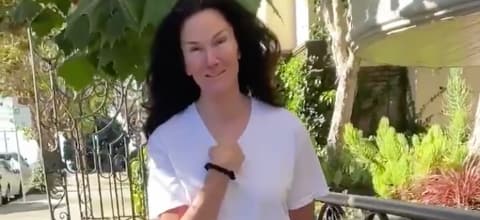 It's a video we're familiar with by now: a presumptuous white woman lording it over someone who is black. Or, in some newer variations, brown.
"Lording" is the word we came up with when looking for a verb: Lord of the manor. I own this joint. I own this situation. I own you. Fact of life. Deal with it.
It's the woman we were talking about the moment before we started talking about George Floyd, the woman in Central Park. It's the woman we've seen many times since, so frequently that there are multiple "Karens Gone Wild" accounts on Twitter, collecting examples.
The guys we've seen, well, they're usually police, fully dehumanized — and dehumanizing — in their riot gear. The women need no such protection. They're capable of complete dehumanization in their street clothes.
"Is this your property?" asks Karen.