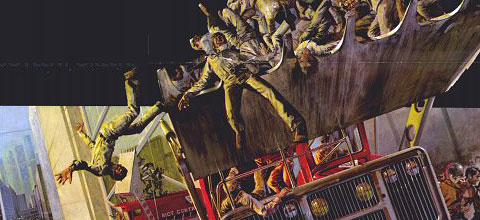 In the Declaration, right after the familiar bit about unalienable rights, there's a passage with more than a little relevance to our travails some 240 years later:
"That to secure these rights, Governments are instituted among Men, deriving their just powers from the consent of the governed…"
This provides a simple, enduring definition of what qualifies as a legitimate government: Lacking the consent of its citizens, no government can claim to rule. Anything less leads to despotism.
The United States is, by the definition of its founders, an illegitimate, despotic government. This was blindingly true at its founding: one race was enslaved, one sex denied the franchise. The high ideals of our founding were not fulfilled by their implementation.