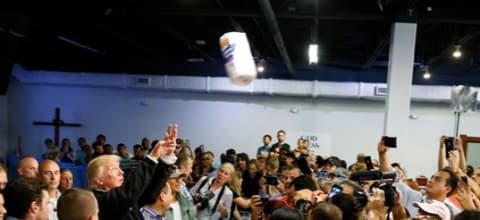 You run out of things to say after awhile. Anything new, anyway. That thing you're thinking of saying, you already said it, what, two years ago? Three?
"Donald Trump spent the weekend at one of his resorts after Puerto Rico's infrastructure was devastated." We said that almost three years ago. Iowa's been dark all week. Trump went golfing again.
Here's something new we can say: It's not just Brown people any more.