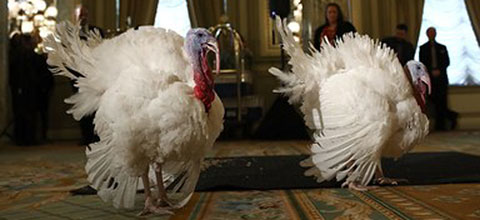 Two weeks into his presidency, we made a bold prediction: Donald Trump would resign before the year was out. Or, as we colorfully put it: President Pence would be pardoning turkeys this Thanksgiving.
Sure, we hedged it: 50/50 chance, we said. But honestly, that was more about the timing than the event itself. We were sure the job would grind him down within a year.
That it hasn't is not a testament to Donald Trump's fortitude. Instead, we failed to take into account his laziness. We thought he would he would be miserable in the Oval Office. And, by all accounts, he is.
He's just never there.