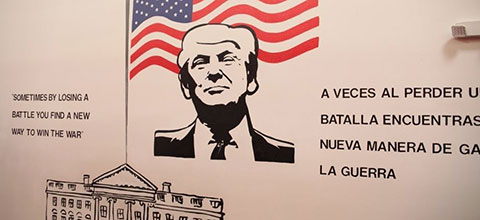 We were born in a 49-state America, which is kinda cool, although we didn't really think about it until recently. You'd think there'd be some notice of 49-star babies, some passing human-interest piece on a slow news day, something exploring our sliver of a Unique Perspective, but that's what you get when you're wedged between Boomers and GenX. You get ignored.
Our perspective, as it happens, is that of growing up in America during the Sixties and Seventies, of JFK and RFK and MLK, of Vietnam and Nixon, of gas shortages and pollution. When nostalgia became pop culture, it was for happy days we had never known. Except in reruns.
And when America's truths became known, we watched everyone run away from them as fast as they could.