The Republic May Yet Survive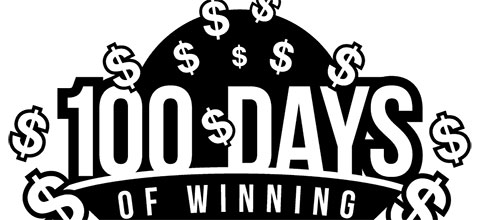 Election night, we were less than, shall we say, hopeful.
"This is really bad," we explained to a younger friend. "This is really, really bad." When asked why, we explained that with Republicans controlling everything, there was no brake, no bottom. The trouble they could cause with unrestrained power was endless.
We imagine Republicans thought the same thing. But without the dread.
And make no mistake: There's some heinous shit going down, particularly with deportations. We have yet to stumble into an active war — nuclear or otherwise — but that's not without trying. And we hope someone is keeping a list of all the regulations being changed, because they'll need to be changed back, as soon as the opportunity arises.
But our worst-case fears in the seventy-five days leading up to the Inauguration have not been borne out in the hundred days following. And the reason is the same one that was evident in the week following the Republican convention, the reason we thought we would never reach this moment to begin with:
Donald Trump is a terrible manager.
His incompetence is staggering. Here he has the levers that control the most powerful institution in the world, and he can't even find them, much less understand what they do. At every turn, he expresses surprise and amazement that things are more complicated than he thought. And rather than hire effective (if evil) subordinates to run the joint — Hi, Dick! — he passes off responsibilities to a blowhard racist and a clueless son-in-law.
A fascist makes the trains run on time. Donald Trump makes his tee times.
Trump isn't even a good bully. He caves at the first sign of resistance. He whines when he gets punched in the nose. His threats, which once resonated when delivered to adoring crowds, quickly dissolve into their own hot air. Trump has revealed the weakness most undermining to a president: He is not feared.
Given the circumstances, this is all as encouraging as could be imagined, now and going forward. It would take a Clintonian pivot for Trump's presidency to recover from its disastrous start, and Trump is incapable of that kind of maneuver. (Besides, any pivot would need to be toward the center, not farther right, and Trump has lost any trust that would allow him to build that kind of coalition.) His life is only going to get worse.
And let's not forget that he's facing an electorate that didn't vote for him, which from Day Two has been making its displeasure known, especially to its congresscritters. Or the courts, which are still upholding the Constitution and the laws to keep Trump in bounds. Or even our beloved Freedom Caucus, for whom anything short of perfection is treachery. A president can cause great harm, but he needs help. Trump ain't getting it.
And Trump's window of opportunity is closing quickly, if it's not already shut. The reason we make a fuss about the Hundred Days — besides FDR — is that a president wields the greatest power at the start of the first term, when a mandate is most easily claimed, when authority is least questioned. Six months in, and Congress is already running for protection — those 2018 primaries are already visible, and nobody wants to do anything fucking stupid when the folks at home are starting to pay attention. Trump has wasted half his honeymoon, in a manner that doesn't bode well for the other half.
Nor does it bode well for Trump himself. Ever since we predicted that he would resign from sheer misery, we've been testing that against ongoing reports of his mood. Trump is not a happy camper. He's working harder than he ever has in his seventy years, and getting no love for it. He keeps resorting to his electoral victory, which was the last success he's known — or will. A hundred days in, and it's starting to dawn on him that there is no escape. Another hundred days, and that misery will be unbearable.
Unless he bails. We're still predicting that President Pence pardons turkeys this Thanksgiving.
Add a Comment
Please
log in
to post a comment