The Usurpers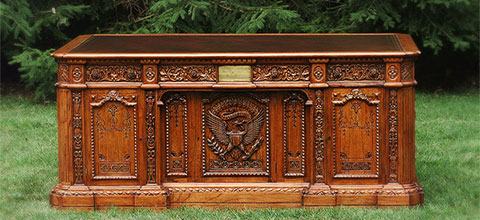 Come January 20, two of the last three Presidents will have taken power without the consent of the governed.
This is a problem.
As we write Friday evening, three nights after the election, Hillary Clinton leads Donald Trump by about 400,000 votes of 120 million cast. Because of an artifact of history, these numbers are legally meaningless. And, until 2000, for six generations — 112 years — they might as well have been. For six generations, for more than a century, the Electoral College was a ceremonial formality that, for practical purposes, merely codified the popular vote.
Until it wasn't.
In 1888, America consisted of 38 states and sixty million souls. Of the Governed, not all could give their Consent. Women were not allowed to vote; Blacks had gained their freedom and the franchise, only to see both severely constrained by the recent Jim Crow laws. Senators were chosen by legislatures, not voters. Mass communication was the telegraph; mass travel, the railroads. We would not become a world power for thirty years.
Between them, Benjamin Harrison and Grover Cleveland split eleven million votes. Cleveland led by 90,000, but because of the population distribution, Harrison won the Electoral College, the second such reversal in a dozen years, and only the third ever. National life moved on.
The United States has grown to more than six times the population since then, the franchise extended to all citizens over 18. Our cherished democratic traditions have only deepened with time, and, as everyone had occasion to note only weeks ago, it is our traditions that sustain our laws, not the other way around.
Whatever the reasons behind its creation, there is no principled argument for the Electoral College today. We understand that we live in States, and that as States we send representatives to Congress. But we regard our President as our national leader, not the chairman of our federation. We ask our fellow citizens whom they're voting for President, not which electors they're choosing to make a separate august decision.
And to keep Thomas Jefferson from spinning too quickly in his grave, we still have a Senate that favors the less populous states with greater power, which itself boasts a benighted procedural tradition that allows a few American Gothic remnants to hold the rest of us back even further.
The Electoral College is not required to maintain some long-since forgotten ideal of the Presidency, nor is it needed to protect the interests of rural states. We have lived with it for generations as an appendix to our Republic, an historical artifact of no consequence.
Only now the appendix has burst. Twice. And the only reason there is no rush to abolish the College is that the beneficiaries of its dysfunction have been Republicans, who are more than happy to seize power by any means necessary.
It is popular among the Chattering Class to ask whether a new President has a "mandate" to govern, meaning whether the margin of victory is sufficient to gain the public's assent for enacting policies they implicitly endorsed. Although this, too, is legally meaningless — power is power, mandate or not — it is yet another aspect of our democratic tradition, one that presumes sufficient consensus among the Consentors.
A President who takes power without the support of a majority of voters has no mandate. A President who takes power without the support of a majority of voters has no legitimacy.
We have a word for those who seize power unjustly:
Usurpers.
To govern without consent is to undermine our democratic tradition and our democratic values. It violates the compact between a people and its leaders, a compact that allows for a peaceful transfer of power when leaders change. When those leaders, that power, is no longer unquestionably legitimate, the people will no longer unquestionably heed it.
This may not happen today. It may not happen next election. But if it happens with any frequency, Americans may simply refuse to acknowledge their leaders.
It's happened before. If "consent of the governed" sounds familiar, that's because it's in the sentence that follows "Life, Liberty, and the pursuit of Happiness."
Add a Comment
Please
log in
to post a comment