State of Play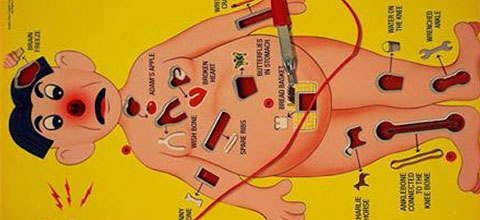 Far be it from us to stand in the way of the vitriol being heaped on Trumpcare. The vote was finally held, the measure passed, and now everyone who was in a rush to have beers with the President will have to live with the consequences of their action.
You might call that a pre-existing condition for the 2018 election.
But quickly after the vote, both the Washington Examiner and the Times came out with stories about the next steps for the bill: Across the Capitol, and into the trash.
We'll cite the Examiner, since we saw their story first:
"A Senate proposal is now being developed by a 12-member working group. It will attempt to incorporate elements of the House bill, senators said, but will not take up the House bill as a starting point and change it through the amendment process."
Timeline: Weeks.
That's regarded as fast in legislative terms, but not fast enough to keep opponents from developing a full of head of steam, and being very loud about it. It's certainly not fast enough to prevent the Congressional Budget Office from adding more ammunition when its analysis of the final House bill is released in the next week or two. And it provides plenty of time for everyone to actually read the bloody bill, a courtesy the House leadership denied after demanding for years that any bill be posted online for three days before a vote.
The House bill may be dead in the Senate, but its ghost will haunt the Capitol for a long time.
So, about that working group: Thirteen members now, not twelve. All Republicans. All men. Mitch McConnell is at the top, Ted Cruz and Mike Lee (who?) have seats, as do a couple of less-extremists.
(Oh, and Colorado's Cory Gardner, who's too chickenshit to talk to his constituents in person. Hello from Denver, Cory!)
Nobody knows what they'll come up with, but they only have a couple votes to spare, and as Louisiana's Bill Cassidy said Friday, any result will need to pass the "Jimmy Kimmel test" — meaning that a baby born with a heart condition cannot face an uninsurable life because of a pre-existing condition.
And no, Cassidy's not a member of the working group.
So the working group will need to sell its work to the rest of Senate Republicans, not all of whom hail from deep-red states whose residents harbor deathwishes. And then, if you remember your Schoolhouse Rock, any Senate bill returns to the House, which may or may not be less excited to step in that same shit again.
Oh, and speaking of ghosts and shit, Donald Trump made more than a few promises about how his healthcare plan would provide ponies for everyone. The longer any bill is on the table, the more time everyone has to lovingly dwell on how the pitch compares to the product.
Our civic institutions being what they are these days, we can't casually dismiss the possibility that this will come to a heinous end. But the House has voted to repeal Obamacare dozens of times before, and the Republican Senate has never bothered until now to follow through. It wasn't worth the heat when any bill faced certain veto, and the temperature is much higher for a bill that faces certain enactment.
Add a Comment
Please
log in
to post a comment