Among the Hooligans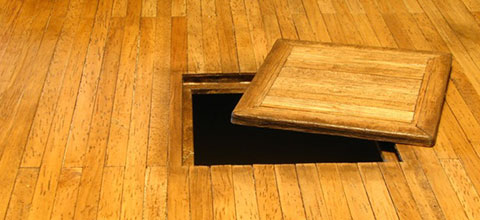 The worst part of all this is that there will be no justice.
A man was elected to the highest office in our land with the support — and perhaps collusion — of a hostile foreign government. Months into office, that man could not find it in him to simply condemn the murder of a woman in broad daylight. Two weeks later, he has pardoned a former sheriff who defied a court order to stop jailing people on the mere suspicion they were undocumented immigrants.
And there will be no justice.
The man is not acting alone. He enjoys the support of craven men, also elected to high office, who, whether through fear or venality, refuse to abandon him. And he enjoys the support of the party of those craven men, and the members of that party, who themselves cannot see him and his actions for what they are.
And there will be no justice.
This is the sad truth of America in 2017: In the face of evil, on the brink of tyranny, people who enable both will, in a few short years, shed their uniforms and badges, and escape blame for their action or inaction. They will not be held to account. They will not be shamed for their behavior. We will all act as if it never happened, and move on.
Just like last time.
The previous Republican president, also elected without benefit of a majority of votes, oversaw a regime that allowed torture, failed a major American city, and overlooked financial crimes that crippled the world economy.
There was no justice for that, either.
Justice would take the form of a reckoning, legal or civil. If laws were broken, trials would be held. Where no laws were violated, a shunning. Reputations would be ruined. Names cast into infamy. Reconciliation would be offered, but only if truth was revealed, and responsibility accepted.
This will not happen.
The party will recover — again — and politics as usual will resume. The major enablers of our nation's current atrocities will not be held to account, but will continue in their positions of power and respect. And the public will let them, because a substantial number of our fellow citizens have lost their moral compass, if they ever had it to begin with. A woman died, and they argued about statues. They are complicit as well.
We had hoped it would be otherwise. We had hoped that events were so egregious that they could not be ignored. But we have been an adult citizen of this land for thirty-six years, and we should not be surprised.
For there will be no justice. There never is.