On Antifa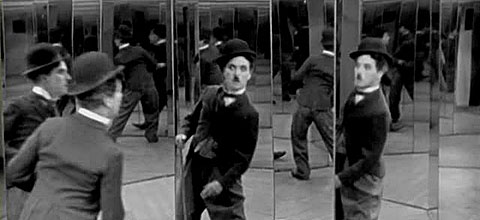 First off, the name. Really? You're branding it? And with a meaningless trio of syllables that at first glance (or first dozen or two glances) look like something Julie Andrews would sing to a family of Austrian children? You're going with that?
Really, kids, it's not self-evident. Is antifascist too musty, too redolent of the past, even though the echoes of that past are the very thing you oppose?
Or is antifa, like, cool? Honestly, it sounds straight out of Valley Girl, but Moon is 49 now, and you don't even know what we're talking about, because we're even older, and we obviously don't get it, so never mind us and our old-fashioned Quest for Meaning. Call it what you want.
Just don't call us that.
Some people are already trying. If you're opposed to fascists, you're antifa! Well, no, we're antifascist, the public-domain version, not the self-consciously branded version. It's in our soul, not on our t-shirt. We were antifascist when Generalissimo Francisco Franco was still dead, and we'll be antifascist until we die, which will likely be around the time antifa becomes retro, a branded emotional fashion that was very much of its moment, and no other.
We really don't like the name.
Bit that's the least of it.
We accept that antifa is a decentralized movement, that anyone can pick up the banner (which is probably cool, too) and run with it, that despite the traceable historical background, what one person claims cannot be regarded as representative of an amorphous whole, and that the one person we happened to encounter expressing the principles of antifa may have just been the luck of the draw.
But what that one person said really bothered us. Deeply. Deeply enough for us to accept the name, so that antifa need not be confused with antifascist, because to be antifascist is to oppose fascists, while being antifa is to be a declared member of something we want no part of.
What that one person said was simple and short. Here it is:
for those who still don't fucking get it
Nazis want Jews, Muslims, POC, LGBTQP people, 'non-contributing' disabled people dead just for existing.
Antifa want Nazis dead because they are aware of the above and want those people to be safe.
It is not "the same thing". It is not "more hate". It is defending the world against people who want most of the people in it dead.
This statement was posted in the days after Charlottesville, when emotions were running high. (Including ours.) And in the aftermath of "all sides", you can understand the reason for it: Attempts to spread the blame are really attempts to absolve the instigators. This person was defending her right to fight fire with fire, to defeat Nazis by any means necessary.
And y'know, we really don't have a problem with that, not in the abstract. The Charlottesville Nazis came armed. One man drove eight hours from Ohio so he could murder a woman with his car in broad daylight. Counterprotesting involves actual, serious, proven risk. And your martyrdom will not shame Americans into decency.
But.
This is the part where we get into trouble. If you do not accept the statement as offered, all of it, without reservation, there is a problem with you. Especially if your reservation regards how violence is expressed.
But that's the reservation we have, and it runs deep. Because the violence she expresses here is the very violence she opposes.
So let's talk about violence.
Friday night in Charlottesville, the Nazis held their infamous tiki march. They were gathered in a large crowd, conveniently well-lit. A few well-placed snipers could have easily picked off large numbers of them. And why not? They're Nazis. They want us dead. Better we kill them first.
That's the violence she's expressing. Righteous violence. Romantic violence. Violence in service of a branded cause that's greater than all of us.
Which is also the violence the Nazis are expressing.
The problem isn't the violence. It's the romanticization of it. It's the self-justification of violence that washes away your sins in committing it, that excuses your indiscretions, because hey, we're fighting Nazis, and shit happens.
It's the same impulse. Knocking heads for God is still knocking heads, but now you have a glorious excuse.
Our problem with the Left, which has always been our problem with the Left, is that they can be fucking stupid. We share many, maybe even most, of their goals, but their tactics often show too little awareness of reality or too much self-absorption.
So here is the reality: American white supremacists are dangerous people. They have proven themselves such, individually and collectively, for decades. They indeed would be better off dead, for all the harm they have caused.
But that is not the immediate problem. The immediate problem is that they have become emboldened, showing their faces in public, in large groups, brandishing weapons. And they have adopted causes — like statues — to incite others to their ranks. They seek provocation, because a provocative response benefits them.
And you're playing into their hands.
Your violence, as expressed, will not rally the public behind you. It will only feed the "all sides" argument, provide facts for the lies. Fascism is violence. Righteous violence. Romantic violence.
By all means, defend yourselves. Defend others. Protect the weak. Nonviolence is only a tactic, not a moral imperative, and not appropriate to all circumstances. But America has not yet devolved into actual civil war, and when it does, the bad guys will have more guns.
Franco finally did die, after all. But only after he ran the joint for thirty-six years. Because for all we romanticize the Abraham Lincoln Brigade in the Spanish Civil War, the antifascists lost.