All the Air in the Room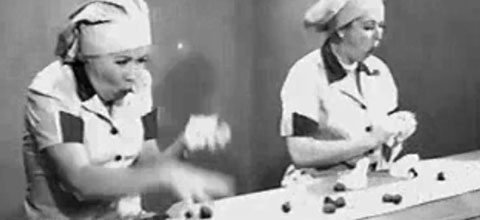 Did we actually have a week off from him?
We think we did. Pretty sure, come to think of it. That week between the holidays, when he wasn't incessantly demanding our attention.
Felt great! And man, did we pay for it when he got back.
There's no escape from it, of course, not when The Most Powerful Man in the World is also a needy, whiny prick who needs an entire cable channel devoted to his glorification, and when that power enables an unslaked thirst for destroying everything around him. You can't ignore him, because he won't go away, and oh yes, he's also holding a knife to your throat.
Nor is there an escape from his enablers in Congress, who just voted to destroy the American economy. And we're still not free of the bog of empathetic Trump Country journalism profiles. Meet the angry people who have nominated all of humanity for the next Darwin Award!
And now everyone's talking about That Book, which tells everything we already knew, but hey, we got a new nickname out of it, and maybe a pissed billionaire. Nothing will come of it, but who are we to deny a circus with our bread? That's how things work these days. Tune in next week for new abominations!
Speaking of which, someone on Twitter bemoaned that a particular abomination wasn't getting the opprobrium it deserved. Really! Even now! It was adorable, as if we had already forgotten nuclear war being threatened again, and had room to contemplate the state of civic justice. Remember when we had time to dwell on atrocities, savor the performance of bad actors on the public stage, and even toss a few veggies before we moved on? Good times!
But now we have a super-efficient shit-dispersal system, gushing madly through our series of tubes, and rising through our screens to saturate our faces. Internet Time has collapsed into a black hole, a gravitational toilet none of us can escape. Yesterday was forever ago, tomorrow forever away. We have achieved civilizational Zen, the Eternal Now, and it really fucking sucks.
What a year this week has been. And not another holiday in sight.