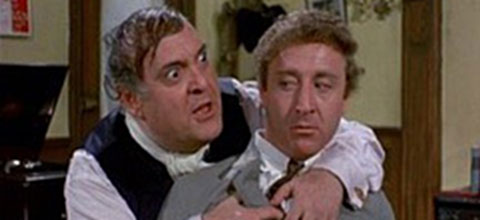 Over the past long, long year, we've seen various forms of a recurring thought: Donald Trump can't be serious.
He's doing it for the publicity. He's a devious Hillary trickster. He wants to launch a new cable channel. He never planned to win, and then he won, and now he's trying as hard as he can to lose, because no serious candidate could possibly be this awful.
It's The Candidate meets The Producers.