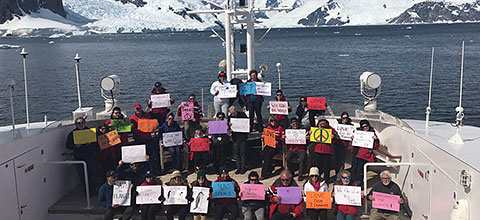 We're not sure what we expected. We're not sure we expected anything. Coming of age in the Seventies, in liberal college-town Eugene, "protests" were such a tired tool that we mercilessly mocked each week's low-attendance chantfest. "Moral preening" was not an expression in currency at the time, but it would have fit.
So we woke up Saturday morning, saw the initial reports of the crowd in DC: Good for them. No, really: It already looked more packed — and clearly more joyous — than the Inauguration the day before, and symbols matter a lot these days. Just ask the Hamilton cast.
And then we saw a video of the Denver crowd.