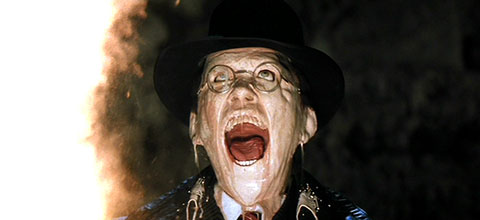 We're hearing that tonight's debate might reach Super Bowl/MASH/alien invasion territory, tempting your attention even if you'd prefer to ignore it. How can you not watch a showdown between a Charlatan Buffoon and Triangulating Technocrat — okay, fine, Giant Douche and Turd Sandwich — moderated by an amiable guy who's been instructed to be even less intrusive than Jimmy Fallon?
But if you are tempted, heed our warning:
Don't look at it! Shut your eyes! Don't look at it, no matter what happens!