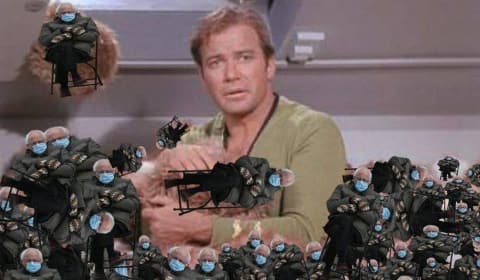 Then came a quiet morning when Mr. Biden opened a door on the north side. A warm draft of rising air blew softly through the Capitol cellar. The baby Bernies felt the warm updraft. One Bernie climbed to the top of the security fence. Then it did something that came as a great surprise to Wilbur.
The Bernie stood on its head, pointed its mittens in the air, and let loose a cloud of thick yarn. The yarn formed a balloon. As Wilbur watched, the Bernie let go of the fence and rose into the air.
"Good-bye!" it said, as it sailed past the Washington Monument.