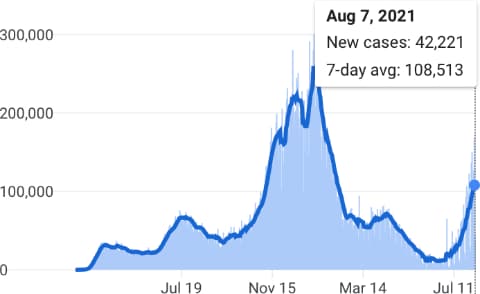 In the past week, covid cases in the United States reached an average 100,000 a day.
Again.
We've been there before: Last November, going up, and last February, coming back down. As recently as June — five weeks ago — cases were almost a tenth of what we're seeing now.
And looking at what's going on out there in this glorious blighted land of ours, we don't see what's going to stop the numbers from continuing to shoot skyward.