Roughly translated from the Arabic, it is "#Michelle_Obama_unveiled"
That's right, bitches. Shelley Oh, unlike most foreign women, went to Saudi Arabia and did not wear a veil. And many of the male leaders of the country refused to shake her hand.
I can't wait for the cognitive dissonance and head explosions of Faux Nooz announcers: "She's so disrespectful….ergh…but it was to the Mooslems…but it was the Mooslems with the oil….BOOM!"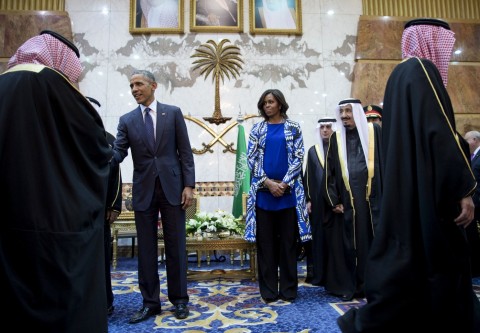 Bow down, bitches.
[WaPo]