To paraphrase The Guardian:
Warning: this post contains the image of Muhammad (or it could be just a random Arab guy) crying over what a bunch of fanatics did in his name, and some may find that offensive.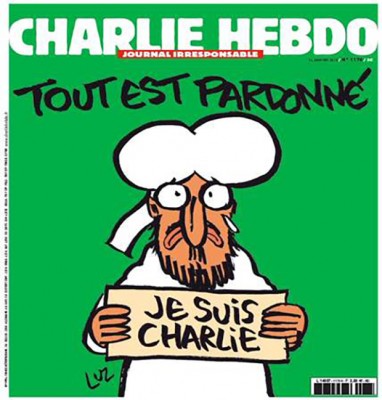 Also from The Guardian:
Newspapers around Europe, including Libération, Le Monde and Frankfurter Allgemeine have used the image online. The BBC showed it briefly during a newspaper review on Newsnight. In the US, USA Today and the LA Times ran the cover but the New York Times did not. The Guardian is running this cover as its news value warrants publication.
Scary to realize that Stinque has bigger balls than the Gray Lady.