For Whom the Bellwether Tolls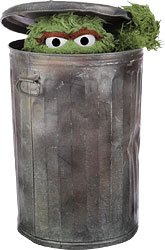 Mitch McConnell, 2010:
The single most important thing we want to achieve is for President Obama to be a one-term president.
John Boehner, 2013:
So we're expecting over the next 22 months to be the focus of this administration as they attempt to annihilate the Republican Party.

And let me just tell you, I do believe that is their goal — to just shove us into the dustbin of history.
Republicans are adorable when they're scared shitless.
Add a Comment
Please
log in
to post a comment