And the Golden Vuvuzela Nominees Are…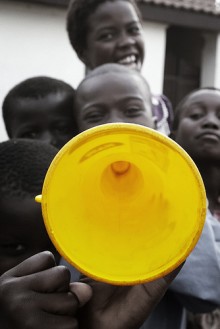 The World Cup has come to an end.
It was a great five weeks, and we're all relieved that it's coming to an end, for no other reason than increased productivity around our offices.
In the right-hand column, there is a poll where you can vote for the recipient of the Stinque Golden Vuvuzela for Hottest  Hottie of the World Cup.
In the words of LBJ, Vote Early, Vote Often.
Reminders of who the nominees are, listed in alphabetical order…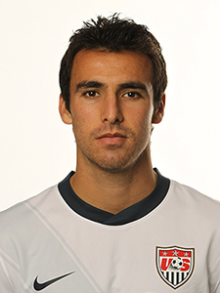 Jonathan Bornstein, USA
Argument For:
Great defensive skills, UCLA graduate, Member of the Tribe, blogger, those eyes.
Argument Against:
Performance in World Cup left a lot to be desired.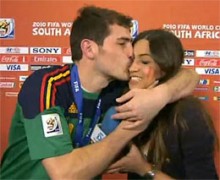 Iker Casillas and Sara Carbonero, Spain
Argument For: He shut out goals in numerous games, leading to and including the championship game; El Beso.
Argument Against: Still seems silly that Spain's loss to Switzerland was blamed on Sara Pastasauce.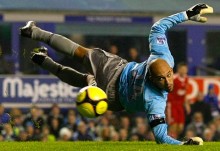 Tim Howard, USA
Argument For: Great saves, no apparent annoyance despite commentators mentioning his Tourette's every 5 seconds.
Argument Against: Sloppy ball-handling in a couple of games.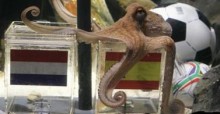 Paul the Psychic Octopus, Germany
Argument For: Correctly predicted the outcome of all of Germany's games as well as the World Cup final.
Argument Against: The rubbery consistency.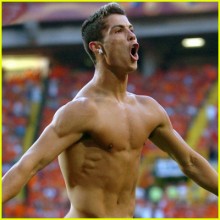 Cristiano Ronaldo, Portugal
Argument For: Those abs, those shoulders, that face; rumored to secretly be a Friend of Dorothy.
Argument Against: Lackluster performance at the tournament; team's early exit.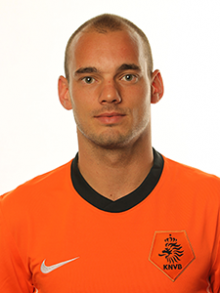 Wesley Sneijder, Netherlands
Argument For: Strong captain of the runner-up team; nice ears
Argument Against: Didn't display the greatest of sportsmanship in failing to tell his teammates to tone down the ugly hacking on the Spaniards.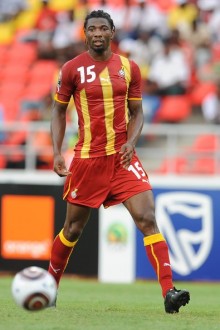 Isaac Vorsah, Ghana
Argument For: Captain of the team that carried the hopes of an entire continent into the semi-finals; that chest.
Argument Against: His team needs to work on penalty kicks.
Loading ...
Add a Comment
Please
log in
to post a comment