Sunday World Cup Hottie of the Day
Stinque's soccer correspondent missed watching the Ghana-Serbia match today due to her own soccer matches, but based on the past games of the Ghana "Black Stars," it is likely that the glue that held together the team in its 1-0 shutout of Serbia was defensive player Isaac Vorsah, an imposing 6'5″ playing in the German leagues, and one of the rising stars of African soccer at only 22 years of age.
He is therefore the World Cup Hottie of the Day for this Sunday.
In other World Cup developments, the Germans crushed the Aussies 4-0, after one of the Socceroos (yes that's their nickname) was thrown out on a red card.  I'm feeling positive about Germany making it to the finals this year, and if you're wondering, the other choices on my shortlist are Holland, Spain, and of course, Brazil.  Holland plays Denmark tomorrow in a game that will be a clinic showcase of precision ball-skills, and the disjointed returning champions Italy also plays tomorrow and I think that they could be upset by Paraguay.
Hottie photos are after the jump.  And I don't feel bad about oohing over him even though he was born after I got a driver's license. Neither should you, JNOV.
Directing traffic in the back of the pitch at a qualifying match a few months ago: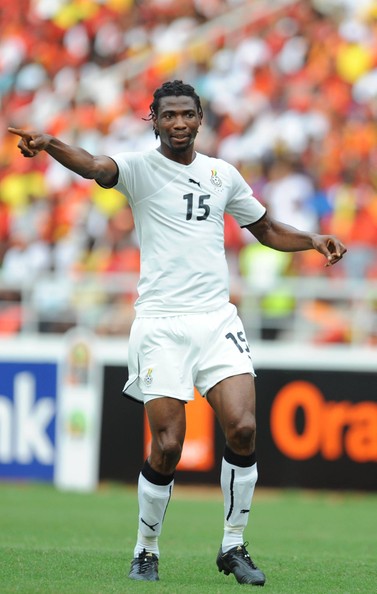 An action shot of him from today's game: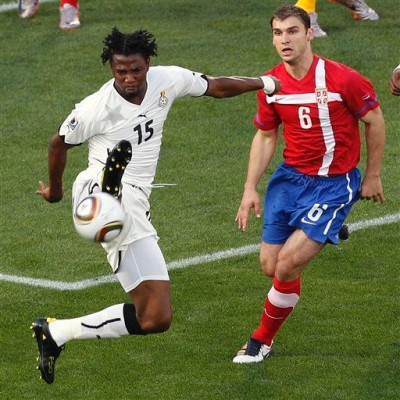 And at a game earlier this year. Does the man have an ounce of fat on him?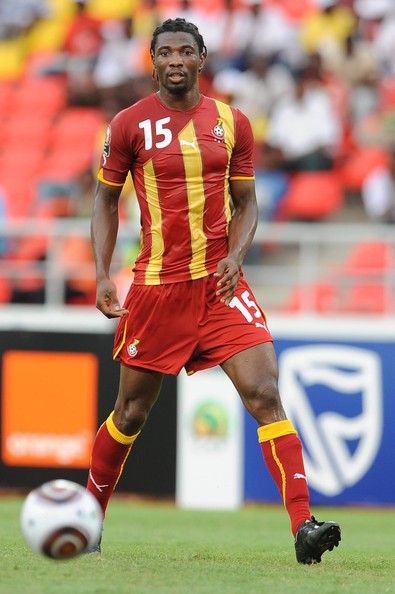 Add a Comment
Please
log in
to post a comment