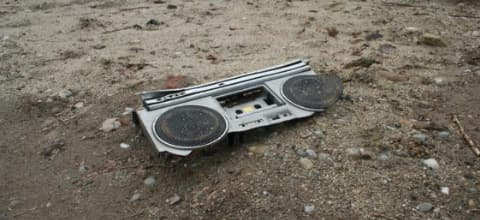 That political candidates may promise things they can't deliver is not, shall we say, unusual. The Wall has not been built; Mexico has not paid for it. Promises are made, offices are won, and then, the story goes, reality is faced.
The story doesn't end there. The moon may have been promised and only a butte ascended, but still, y'know, progress, and subsequent campaigns focus on maintaining and improving the status quo. The bacon has been brought home; more is on the way. Stay the course. You know what you're getting, and god knows what will happen to you, your daughters, and your dog if My Esteemed Opponent takes the wheel.
That's the story, the story we know, the story we've been living for generations.
It's not the story this time.