A Guide to Our Conventional Weapons Arsenal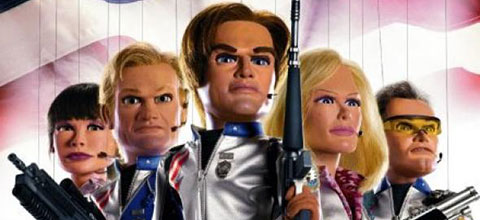 Father of All Bombs
The guidance system was left disabled during manufacture, resulting in an unpredictable weapon that careens wildly, as likely to destroy allies as enemies.
Daughter of All Bombs
Initially advertised as a defensive weapon, in its first deployment promoters were surprised to discover that it possesses the destructive force of fifty-nine Tomahawks.
Son of All Bombs
Notable for the distinctive noise it makes on impact, its rated power has been shown to be vastly overestimated, and its use limited to defenseless opponents and brush-clearing.
Idiot Son of all Bombs
Experts have yet to determine whether this has any practical use at all, other than hanging hats in the office.
Son-in-Law of All Bombs
This new-generation chemical weapon emits a deadly odorless nauseous gas, striking down opponents before they know what happened to them. Manufacturer prohibits use on Saturdays.
Crazy Uncle of All Bombs
An experimental munition that combines a short fuse with wide dispersal; early testing revealed significant design flaws that caused serious casualties among its operators, followed by an implosion.
Wacky Neighbor of All Bombs
This stealth missile possesses unique technology that allows it to penetrate defenses undetected, set off a controlled fart, then leave victims to blame each other for the fallout.
Add a Comment
Please
log in
to post a comment