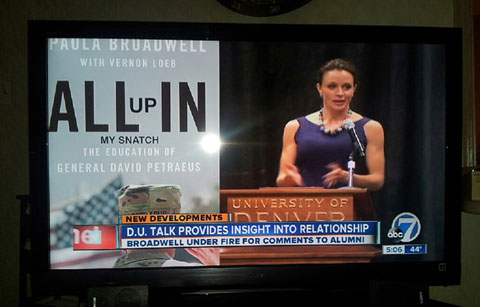 Our guest columnist appears to have been celebrating Colorado's legalization of marijuana.
On 7NEWS at 5 p.m. on Monday, the station reported on ex-CIA director David Petraeus' relationship with his biographer, Paula Broadwell.
Broadwell earned a master's degree at the University of Denver and had given a speech at an alumni event several weeks ago that may have provided insight into the early stages of their relationship.