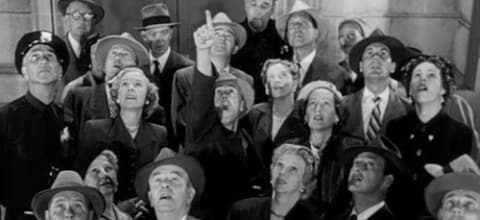 "Underneath his button-down dress shirt, [Trump] would wear a Superman T-shirt, which he would reveal as a symbol of strength when he ripped open the top layer."
— NYT, October 10
Break out of heavy chains after being tossed in a lake.
Stand athwart a hail of bullets that will surely bounce off your chest.
Show up for a debate.