Of Pugs and Proust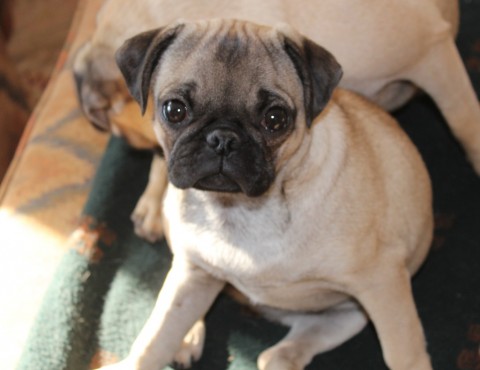 For years I resisted the idea of pugs, thinking them fat and smelly. When I was finally shamed into relenting I found myself unexpectedly charmed by a delightful puppy who was nothing like what I'd been expecting. Just as when I was in San Francisco the ringing of the cables under the streets came as a complete surprise, so did the pug puppy's companionable stream of snuffles, wheezes, and chunterings.
The other day I came across an interview, translated from the French, with Stephen Breyer, ex-Supreme. I don't know about you but to me he was only ever a function. So the interview charmed me in the same way as did the pug's unexpected snores. He describes reading À la recherche as a young man living in Paris and teaching himself to read and speak French in the process. One infers from it a period of loneliness – he read the damn thing twice – and a warm and ardent approach to literature that public figures seldom admit to these days, at least in print. Well worth a read. He exemplifies the ideal of a liberal arts education, the aristocracy of a republic earned by reading, and how literature opens windows on the world.
Full disclosure: one is not a fan of the endless recycling around characters who smack one in the face with their endlessly hateful lives. I feel about it as if Perez Hilton wrote a multi-volume novel about the Kardashians and their world.  I understand – and apologize in advance – for the extreme ignorance of this POV. Does it help that I found a gaping hole in the plot when Elstir appeared? Perhaps if I read French I'd understand the need for quite so many subordinate clauses in a sentence but you know what? I read Tolstoy and his people come miraculously alive. True of Nabokov. Etc. But… I'm touched by the ex-jurist and hope he found a gay bartabac.
Add a Comment
Please
log in
to post a comment