Presidential Feats of Strength We'd Like to See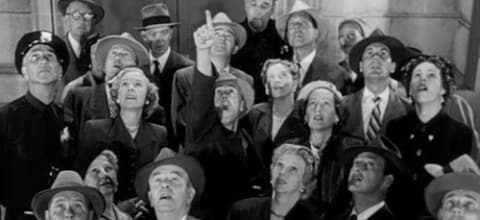 "Underneath his button-down dress shirt, [Trump] would wear a Superman T-shirt, which he would reveal as a symbol of strength when he ripped open the top layer."
— NYT, October 10
Break out of heavy chains after being tossed in a lake.
Stand athwart a hail of bullets that will surely bounce off your chest.
Show up for a debate.
Jump from a bridge onto a moving train.
Ride a rocket motorcycle across the Grand Canyon.
Commit to a peaceful transition of power.
Rip off your helmet during a spacewalk.
Lock yourself in a room full of radioactive spiders.
Condemn Nazis.
Leap off the balcony and soar!
Add a Comment
Please
log in
to post a comment