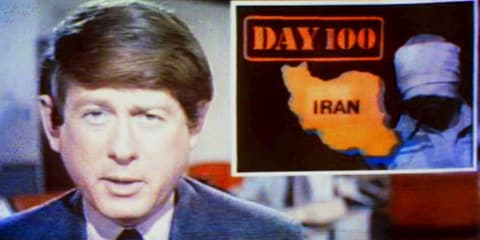 When we were in college, in the late Seventies, there were some Iranian students on campus as well. They were easily identifiable — by their Trans Ams, went the joke. Oil money, y'know.
But they weren't all spoiled rich kids. Some took the opportunity of being outside their country to protest conditions within — conditions of living under the Shah. Such protests weren't casual. They covered their faces with masks. The SAVAK — the Shah's secret police — might be watching.
Being young and American — and in sleepy Eugene, Oregon, no less — we didn't understand this at first, the ostentatious precaution of it. And Eugene being a hippie mecca — Berkeley North, we joked — the masked Iranians were just one protest group among many, a sideshow, really, part of the ongoing campus circus.
That all changed our junior year — November 4, 1979, to be precise. The day the Tehran embassy was overrun.