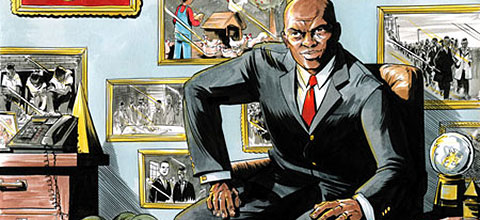 There's a certain frustration that sets in after every mass shooting. We're all too familiar by now with the dance that follows: Thoughts & Prayers, consoling words from the President, recitations of the history of gun violence in America, condemnation of the NRA for perverting the Second Amendment like extremists pervert Islam.
And then, always, nothing.
Really: If shooting up a grade school or a church doesn't lead to reform, why should anything else?
The Senate filibuster to force an inevitably losing vote on a couple of weak measures was a fine gesture — truly — but destined to be forgotten, filed away even as it happened with Ted Cruz's earlier Green Eggs and Ham marathon. The moment had passed, and we were back to our general dread of a Clinton-Trump race.
And then John Lewis stepped up.
Or, rather, sat down.