On Cocksucking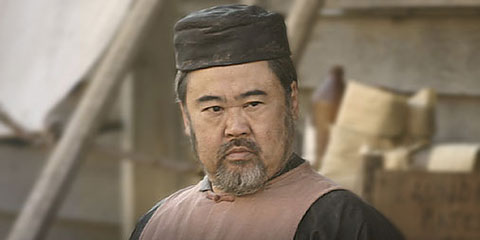 We know we're late to this one, what with the cancellation and all, but there's something about the finale to Alec Baldwin's Potty-Mouthed Tirade that fascinates us. Seems he disputes what everybody thinks they heard when he cussed out an intrusive street photographer:
You can't really tell what I'm saying… if I called him 'cocksucking maggot' or a 'cocksucking motherfucker'… 'faggot' is not the word that came out of my mouth.
Baldwin insists that he didn't say faggot. But he freely admits to cocksucking.
We might praise Baldwin at this point for at least avoiding redundancy, presuming (if we may) that All Faggots Are Cocksuckers, making the repeated emphasis unneeded. For that matter, cocksucker itself isn't necessarily a slur, since Not All Cocksuckers Are Faggots. The photographer may have been a woman, after all, making cocksucking a somewhat randy compliment, at least until you get to motherfucker.
Except we're reasonably sure the photographer was male, or else Baldwin would have been apologizing for calling her a fucking cunt. So we're back where we began: If we give Baldwin faggot, we're still left with cocksucking, which is something that a manly ladyfucker like Alec Baldwin doesn't do.
Baldwin may have had good reason to lash out at the leeching pond scum interfering with his public conduct, but his stock of invective didn't suit the moment. He could have said "Get the fuck out of my way, asshole," and nobody would have cared, even though it features a similar mix of impolite intercourse slang and waist-adjacent body part. Or he could have just clocked the bastard, and we would be happily speculating whether any jury would convict him for such obviously righteous action.
But no, when the going got tough, Alec Baldwin reached for cocksucker. Because that was the worst thing he could think of. Because cocksuckers are faggots, fruits, queers, queens, and pansies. Because to be a cocksucker is to be less of a man than Alec Baldwin.
And even now, Baldwin is shocked — shocked! — that people would take cocksucking the wrong way:
If the word "cocksucker" has become… if that word is a homophobic epithet then I will make due note of that.
We're a year younger than Baldwin, and we distinctly remember getting the memo about "cocksucker" in seventh grade. Maybe he was sick that day. Or missed high school entirely.
In any event, we'll no longer have the pleasure of watching that pigfucking asswipe's program on MSNBC. Which is a shame, because now Baldwin can walk away from it with the satisfaction of self-martyrdom, instead of having to face the fact that it was mind-numbingly awful.
Add a Comment
Please
log in
to post a comment