Stinque Thanksgiving Recipe Challenge
Cornish game hens – the recipe turned out very tasty, but it's easier to just put lemon and thyme in the cavity and bake them.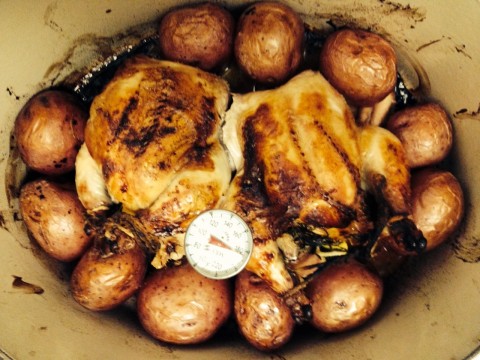 First brine the birds overnight in the following:
3 cups buttermilk
2 teaspoons salt
1 teaspoon cayenne pepper
1 teaspoon garlic powder
1 teaspoon cumin
Juice of 1 lime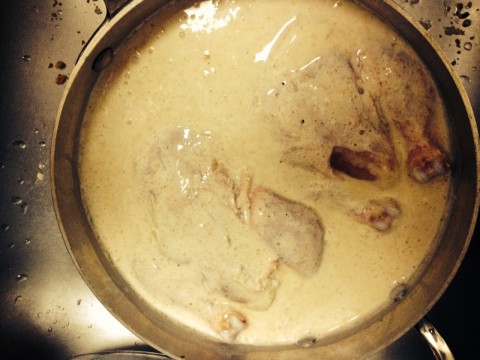 I made about 1/4 more because these were decent-sized birds – and cut the salt in half. From the recipe:
Preheat the oven to 425 degrees. Take the hens out of the brine and lightly pat dry with paper towels. Season the cavities with a little salt and pepper, and insert half a lemon and a sprig of thyme. Tie the legs together with kitchen twine. Brush the hens with melted butter, and season generously with salt and pepper. Place in a roasting pan. If you wish, you can surround the hens with red potatoes, brushed with butter and seasoned with salt and pepper.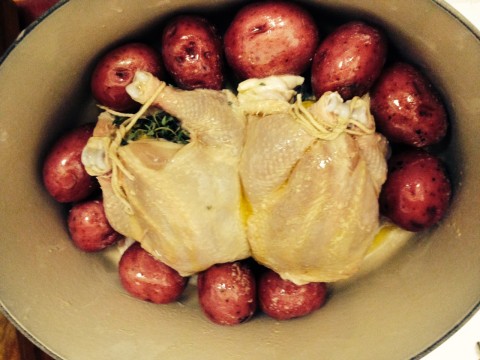 Eh voila!
Add a Comment
Please
log in
to post a comment