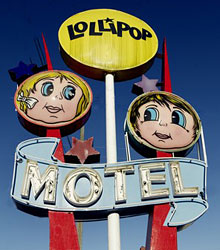 Dear gawd, this is confusing…
Virginia Attorney General Kenneth Cuccinelli has filed a petition with the 4th Circuit U.S. Court of Appeals in Richmond asking the full 15-judge court to reconsider a decision by a three-judge panel last month that overturned the state's sodomy law.
Okay, not that part. Sounds like fun! The Cooch fights for your right to legally hate icky sex!
The three-judge panel ruled 2-1 on March 12 that a section of Virginia's "Crimes Against Nature" statute that outlaws sodomy between consenting adults, gay or straight, is unconstitutional based on a U.S. Supreme Court decision in 2003 known as Lawrence v. Texas.
Crimes against nature? Sounds like a great statute to prosecute oil companies!
But here's the confusing part: