Living in Oblivion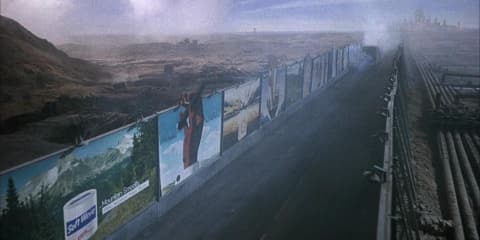 We don't know what there is to say that hasn't been said, that we haven't said before, and more than once. The verdict came down Friday, and it may have been a shock, but it wasn't a surprise. Everyone saw it coming, from the start.
People have talked about the judge, about trial procedure, about how the laws themselves are written, and these are all relevant subjects. But they don't, to our satisfaction, get at the problem here, of which this has been yet another example, but not the thing itself.
So we ended up doing what we've done before: Look at voting demographics.
We already know that at least since 1976, white people have never voted for a Democratic presidential candidate. We learned that four years ago, at another moment we saw fit to look into it, but hadn't found cause to update our understanding.
Until now. In November 2020, after four years of Donald Trump and a quarter-million American covid deaths, white Americans voted to keep him in office by 55-43 percent.
Double digits.
White men and white women, although the latter by only — only! — seven points.
That's the America we live in. That's the America we've always lived in, if only by not so much the past half-century: Whites amounted to almost 9 in 10 Americans in 1970. That's down to fewer than 2 in 3 now.
Still, y'know, dominant, but the other voices in the room are getting louder.
And, in our judgment, so much of contemporary American politics can be understood not just in terms of white fears, but white obliviousness. Even if you're not an avid viewer of Tucker's White Power Hour, everything else in our national news and culture remains tooled to white perceptions and perspectives. There are other lives lived in America, other experiences faced, but if you're white, you have to make some effort to see them, especially when it's so much easier to just stay in your lane.
Which brings us to Terry Gilliam's Brazil. Because we've covered this ground before — repeatedly — we initially despaired of finding a new way to say it, a new way to get at it.
And then we remembered the highway, the highway lined by beautiful billboards, blocking out the desolation beyond. That's your lane if you're white in America, that's the road you grow up traveling, the road you're free to take for granted. Many white folk — let's say, 55 percent — never see anything but that, living happily inside the walls that were so expertly built for them, denying the world that exists outside the blinders.
And honestly, we don't know what to do about that. We're stuck with these people, we're stuck with the institutions that are designed to give them preference, and now we're increasingly stuck with the literal danger they pose to the rest of us.
And all we can offer at this point is some sad advice:
Try not to become roadkill.
Add a Comment
Please
log in
to post a comment