White People Suck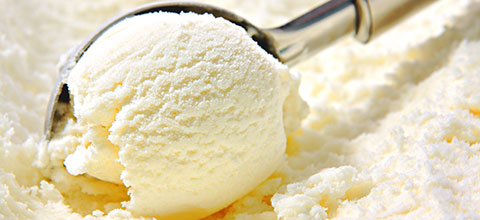 You may have heard the news that following his outing as a — what's that word? — hebephile, Roy Moore is now only polling even with his opponent for the special Senate election in Alabama next month.
But that's not the full story. Among white voters, Moore leads by 17 points. Among black voters, he trails by 55 points.
This is not unusual. We only need look back as far as last Tuesday to see that opportunistic race-baiter Ed Gillespie won the Virginia white vote by 15 points. He's not the state's next governor because he lost the black vote by 75 points, and the hispanic vote by 35 points.
You may sense a pattern here. It's not new.
Cornell's Roper Center tracks exit polls back to 1976, when Ford beat Carter among whites by 4 points. And only Clinton's white losses to Republicans have been closer (2 points each) in two generations, leading up to Romney's decisive 20-point win among Ivory Americans in 2012, and Trump's 21 points last year.
Those three million extra Hillary votes? Well, whites amounted to only 70 percent of the electorate last year. Back in 1976, it was 89 percent.
You can read it the other direction as well: Since 1976, has any non-white group voted for a Republican president?
Well, Asians in the Clinton years. But other than that, of course not. The Southern Strategy, after all, was a Republican play for disaffected whites after LBJ finally killed off Jim Crow. It worked in 1968, and it's still working fifty years on. Republicans are only still in the game because there are still enough whites around to swing an election. Turns out we honkies get mighty cranky when our dominance gets threatened.
We've been told since our lefty polisci prof introduced us to Saul Alinsky (whom we then forgot about for thirty years) that America's race problem is really a class problem, and we dutifully spent the Eighties and beyond waiting patiently for white folks to recognize their shared economic burdens with the rest of us proles, upon which we would all happily lock arms and rise up against our One Percent Oppressors. If only they voted their interests!
Turns out they did, and do. The main interest of white folks in America is to retain their status as white folks in America, whatever the cost. They don't care if they're robbed blind, they don't care if their leaders grab pussies and fuck kids, they don't care if the Russkies invade their elections, they don't care if Nazis run down a woman in broad daylight — as long as their social standing remains higher than them, uh, them others, they're cool with whatever it takes.
And as long as Republicans keep pandering to their manifest and subliminal racism, we'll keep suffering, well, Republicans in power. That shit works. Always has.
Meanwhile, next time you see some poll that drops your jaw, look for the racial details. Americans aren't as stupid as you think.
Only the white ones.
Add a Comment
Please
log in
to post a comment