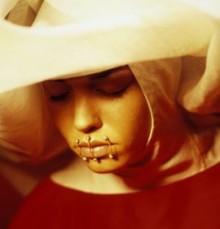 I'm sure you're shocked, downright shocked, to hear that this story comes out of Texas.
Marlise Munoz lies in a North Texas hospital, 19 weeks pregnant but with no chance of seeing her child born.

Her husband, Erick Munoz, says a doctor told him she's brain dead, but John Peter Smith Hospital is refusing to allow him to take her off of life support. The hospital says Texas law prohibits it from following a family directive when a pregnancy is involved, although three experts say the hospital is misreading the law in question.

[…] John Peter Smith Hospital in Fort Worth is pointing to a provision of the Texas Advance Directives Act that reads: "A person may not withdraw or withhold life-sustaining treatment under this subchapter from a pregnant patient."
It doesn't happen often kids, but I'm at a complete fucking loss for words. I don't know where the hell to start.