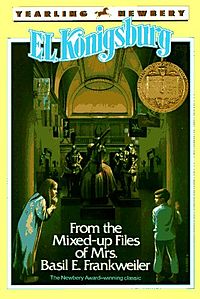 This was my favorite book as a kid. The idea that a girl could run away and have a grand time in the grandest museum in the world was delicious beyond belief. I wanted to be Claudia Kincaid's best friend.
When I walked into the Met for the first time when I was 24, I almost began to weep realizing I was in Claudia's home away from home.
I'll go be verklempt over there in the corner, with all the other female Generation Xers.