Law & Order: Special Vaginas Unit
Well boys and girls it's a new year, so that means a new legislative session in states across the nation (except for the Texas Lege which thankfully saves its kkkrazy for only the even-numbered years).  So you know what else that means?
That's right! It's time for GOP politicians to find new creative ways to crawl all up inside American women's lady-bits and bonus points for involving rape.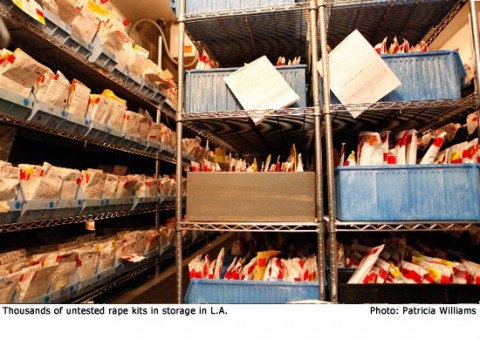 This time the KKKrazy comes from the Land of RedManLaw, and for a new twist, from a an alleged woman in the statehouse:
A Republican lawmaker in New Mexico introduced a bill on Wednesday that would legally require victims of rape to carry their pregnancies to term in order to use the fetus as evidence for a sexual assault trial.

House Bill 206, introduced by state Rep. Cathrynn[*] Brown (R), would charge a rape victim who ended her pregnancy with a third-degree felony for "tampering with evidence."

[…]

Third-degree felonies in New Mexico carry a sentence of up to three years in prison.
No word if the Peach State Uterus Police will be charged with a similar duty to ensure the "legitimate rapes" are prosecuted.
Here's an idea – how about these state legislatures get concerned about the huge backlog in police departments across the nation in processing rape kits?
*I'm always suspicious of deliberately misspelled names such as this.  What, the correct English spelling of the Great one of Russia is too boring? Amirite, Stinque grammarians?
Add a Comment
Please
log in
to post a comment