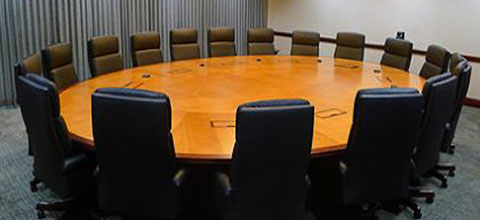 When we first read the Federalist Papers, in our early twenties, we were most impressed by the Founders' understanding of human nature, and the nature of power. This was not an idealistic government built for the Shining City on the Hill — it was designed for the dirty, grubby people in the valley.
The part we all know is the Separation of Powers, with Checks and Balances. But the design was much more thorough than that: overlapping variations in terms, protection for smaller states, a notorious method to offset the power of the Free North against — let's not kid ourselves here — the Slave South.
Where Congress represented the interests of States and Citizens, the Presidency was designed to represent the nation as a whole. And, as the most powerful position in their structure, the Founders were very particular about how someone might achieve that prize.
To that end, they created a hiring committee.