Life on Mars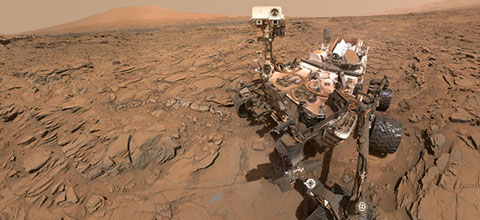 As it happens, we were called away to the Ancestral Home last week to Settle All Family Business, so we missed pretty much the entire Decline & Fall — The Tape, The Debate, Ken Bone, The Whatever-The-Opposite-Of-Bimbo-Eruptions Is. And, arriving back at Mile-High Stinque Domination Headquarters, all that was left was predictions/fears of post-election mayhem.
Oh, and this thing tonight.
If you're a fan of Awkward Comedies, we imagine watching moderator Chris Wallace straddling between pretending to be a journalist and toeing the Fox News line might be entertaining, but not as entertaining as Donald Trump attempting to belittle him on Twitter tomorrow. ("Blood coming out of his wherever" doesn't work here, so suggestions welcome.)
Short of that, this is your last chance to take a dump on Trump in real-time, for which we offer our Presidential Debate Open Thread/Pooper Scooper for your vitriolic pleasure. It'll be the greatest meltdown you've ever seen, believe us.