Auf Wiedersehen, World Cup Hottie!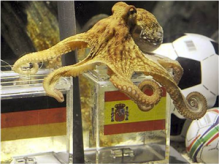 It's not quite tentacle porn, but as predicted by Paul the Psychic German Octopus, Spain beat Germany in today's World Cup action.
So your team just lost the quarterfinal of the World Cup, what do you do?
If you're German midfielder Bastian Schweinsteiger (say that one three times fast), you cry, then like a man, dry your tears and take off your shirt to win Stinque's World Cup Hottie of the Day award!
The tears: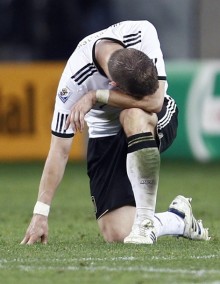 The baring of the chest. Another waxer?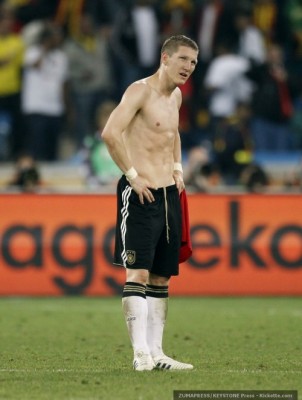 He's cute in that Rolf from Sound of Music sort of way. Official FIFA mugshot: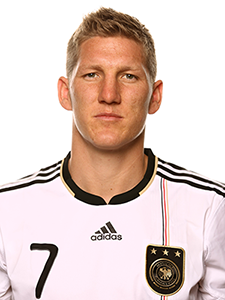 The Germans face Uruguay in the third place match on Saturday.
And Spain faces Holland in the World Cup championship game on Sunday.
She's no Sara "Pastasauce" Carbanero, but here's a Spanish fan from today's match for you str8 boys: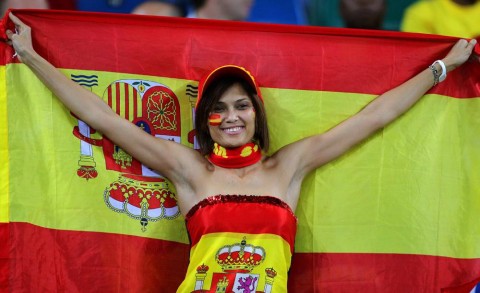 Coming soon, if I can master the technology (aka I can get Nojo to explain it to me), there will be a poll for Stinquers to vote on who wins the World Cup Golden Vuvuzela for overall Hottie of the Tournament.
Add a Comment
Please
log in
to post a comment